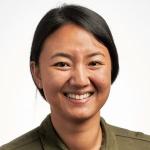 Dr Supriya Gurung (on maternity leave)
Research Services Project Officer
Natural Hazards Research Australia
About
Dr Supriya Gurung is one of the Centre's Research Services Project Officers, based in NSW.
Supriya's PhD at Western Sydney University focused on the emergence of volunteerism in a post-disaster context, centred on a Nepalese case study. She was also a Humanitarian and Development Research Initiative Fellow at Western Sydney University, and has experience as a Disaster Recovery Project Officer working on the response to the 2015 Nepal earthquake, as well as a journalist with the Kathmandu Post.
Supriya is currently on maternity leave.