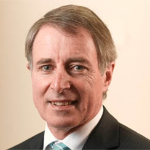 Dr Greg Ayers
Board member
About
A respected leader in the field of atmospheric science, Dr Greg Ayers is the former Director of Meteorology and CEO of Australia's Bureau of Meteorology following his stint as CSIRO's Chief of Marine and Atmospheric Research.
Dr Ayers chairs the Steering Committee of the Earth Systems and Climate Change Hub and recently chaired the ACCESS Scoping Study that led to a successful funding bid in the 2020 Federal Budget for a new facility within the National Collaborative Research Infrastructure Strategy. He was also a Board member for the Bushfire and Natural Hazards CRC.
In 1995 he was awarded the Australian Meteorological and Oceanographic Society's Priestly Medal for achievements in the science of acid deposition. In 2006 Dr Ayers was made a fellow of the Australian Academy of Technological Sciences and Engineering.