Extensive research was undertaken in New South Wales and Queensland after the January-July 2022 flooding. This research was completed in May 2023 and the findings are available below.
In Tasmania, we are seeking input from people affected by floods through a questionnaire. See the Tasmania section below for more information.
Victoria and South Australia
This project will examine community experiences of the 2022 floods in Victoria and South Australia, following on from the extensive work undertaken in Queensland, New South Wales and currently in Tasmania. It will use the same methodology employed in this previous work, involving in-depth interviews and a questionnaire. 
The questionnaire will be broad and open to anyone who was affected by the floods in Victoria and South Australia. The in-depth interviews will focus on six different locations, to explore:
specific issues around population responses in areas impacted with moderate and longer lead times flood waters
the experiences of First Nations peoples
the experiences of those who are culturally and linguistically diverse.
Specific locations will be determined with lead sector partners prior to the research commencing.  
Tasmania
Parts of northern Tasmania experienced destructive flooding in October 2022. This research is exploring community experiences of the Tasmania State Emergency Service flood warning system, as well as community preparedness for flood. Locations include Launceston, the Meander Valley, Kentish, Latrobe, Northern Midlands, Central Coast and Break O'Day local government areas.
Supported by the Tasmania SES, this research will inform improvements to the flood warning system and community disaster preparedness programs. 
Anyone affected by these floods is invited to participate in our questionnaire.
Every story is important and there is a wide range of flood impacts. Not everyone who was affected will have had water in their home or business. You may have chosen to spend the night away due to flood concerns, or perhaps your access roads were cut off by floodwaters and you were isolated for a period of time - all of these experiences are more are relevant.
Please note the survey is not suited to a mobile device and is best completed on a computer. 

Research interviews with flooded residents took place from May to July 2023 and have now concluded.
Queensland and New South Wales
Extensive and damaging flooding caused widespread destruction in many areas across New South Wales and south-east Queensland throughout 2022. This research heard the personal stories of people who were impacted or threatened by the floods between January and July 2022. This research was completed in May 2023.
Learn more about the results via the report links below or by watching the recording of A/Prof Mel Taylor's launch of the findings at the 2023 Natural Hazards Research Forum (also below). 
The research provides vital context that will assist emergency management organisations, government departments, local councils, community organisations and community members in better understanding the complexities of community experiences before, during and after severe weather.
The research is supported by the NSW State Emergency Service (NSW SES) and Queensland Fire and Emergency Services (QFES).


Short research engagement survey: 
Thank you to those who have engaged with our research findings on Community experiences of the January – July 2022 floods in New South Wales and Queensland.
Please provide feedback on the dissemination of these research findings via this quick survey: https://www.surveymonkey.com/r/Z73HX3M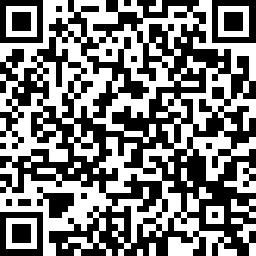 Watch A/Prof Mel Taylor briefly explain four findings in this short video:
Community connectedness is key
Recovery support
People want to resume their normal lives ASAP to try and maintain a sense of control, but there were many challenges in getting home after the floods
What people would do differently in the future
Here you can see Natural Hazards Research Australia CEO Andrew Gissing outlining how this research is being used and how your organisation can learn more: