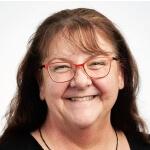 Nicola Moore
Node Research Manager - Qld & NT
Natural Hazards Research Australia
About
Nicola Moore is one of Natural Hazards Research Australia's Node Research Managers, based in Queensland.
She joined the Centre from the Office of the Inspector-General of Emergency Management where she worked as the Executive Manager for Research and Engagement, leading the development of strategic partnerships, research and engagement activities with a broad range of stakeholders.
Nicola has a breadth of experience from working within Queensland's disaster management system, with more than 15 years collaborating across operational, project management and policy functions in the delivery of community disaster management outcomes.
Nicola holds a Bachelor of Applied Science, post graduate qualifications in Applied Science and Public Sector Management and a Master of Education.