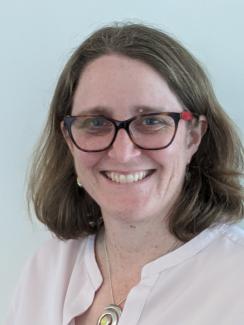 Sandra Whight
Board member
About
Sandra is the Manager Research and Evaluation at the National Aerial Firefighting Centre/AFAC.
She has nearly 30 years of emergency management experience, which started in land management as a Ranger in NSW and bushfire specialist and included being the Director of Community Fire Safety at the Tasmania Fire Service. She holds a Science Degree (with Honours) from the University of Sydney, and a Diploma of Public Safety (Firefighting Management). In 2004 she commenced with the Tasmanian Parks and Wildlife Service, working in bushfire policy and operations. In 2013 she joined the Tasmania Fire Service, overseeing structural changes to the State Fire Management Council, and implementing the whole-of-government Fuel Reduction Program. In 2017 she commenced as the Director of Community Fire Safety responsible for prevention and mitigation programs undertaken by the TFS, including education and regulation. In2020 she undertook the role of General Manager Decision Support Services for the Australian Bureau of Meteorology.
She was one of the founding co-Chairs of the AFAC Climate Change Group, working with the whole Emergency Management Sector to adapt and respond to the challenges of climate change. She is passionate about using science and contemporary research, and risk-based approaches to shape policy and prepare communities to be resilient and safer from the impacts of fire. Sandra was previously a member on the Bushfire and Natural Hazards CRC Board.
As well on being on the Centre's Board, she Chairs the Education and Training Committee, and is also a member of the Centre's Reconciliation Working Group.